We enjoyed our 2-week Spring Break thoroughly. The first week we spent sleeping, playing and hanging out with friends that were left in town. We then packed and headed down to Florida for the second week. We like to go to a little place called Santa Rosa Beach. It's in between Destin and Seaside, quiet, quaint and the beach is beautiful, clean and best of all, empty! The kids did AWESOME on the 12 hour drive down, awake for a good portion of it. We stopped once for lunch and made it to our cottage by dinner time. We stayed in the most adorable place called the Happy Mermaid, right across from one of the pools in the small neighborhood. We could watch the kids from the porch. It was glorious.
We had a few days of crummy rain, but we made the most of it by playing games, watching tv and napping. All the things we clearly needed to catch up on. The days that were beautiful we toggled our time between the beach and the pool, as well as some fishing. Fishing never disappoints!
We celebrated Miss' 14th birthday and were able to connect and call and talk to some of her relatives. She was overjoyed to talk to them, finding out how her cousins were, how friends were and we were able to connect with one of her uncles on Facebook so we can keep the correspondence going forward. It made us all so happy to be able to stay connected. We weren't sure how being away for a week would be and while we had a few moments – I'm not sure how much of it was adoption related as much as it is teenage related. Having a teen sure does make things emotionally interesting! All in all it was a fantastic week, with fun, sun and laughs.
We traveled home through the night Thursday to Friday so the kids could sleep the whole way and so Jon and Miss could attend a church retreat for Middle Schoolers on Friday night through Saturday. It felt good to get home, unpack and SLEEP! We had a glorious weekend of beautiful weather that beckoned us all outside to play, work in the yard and for Miss ride her new scooter. We're all back in action at school and work, but I am grateful to God for this much needed break! Now if Mother Nature could just take a cue and stick with the season she's in – all will be right with the world.
Thanks!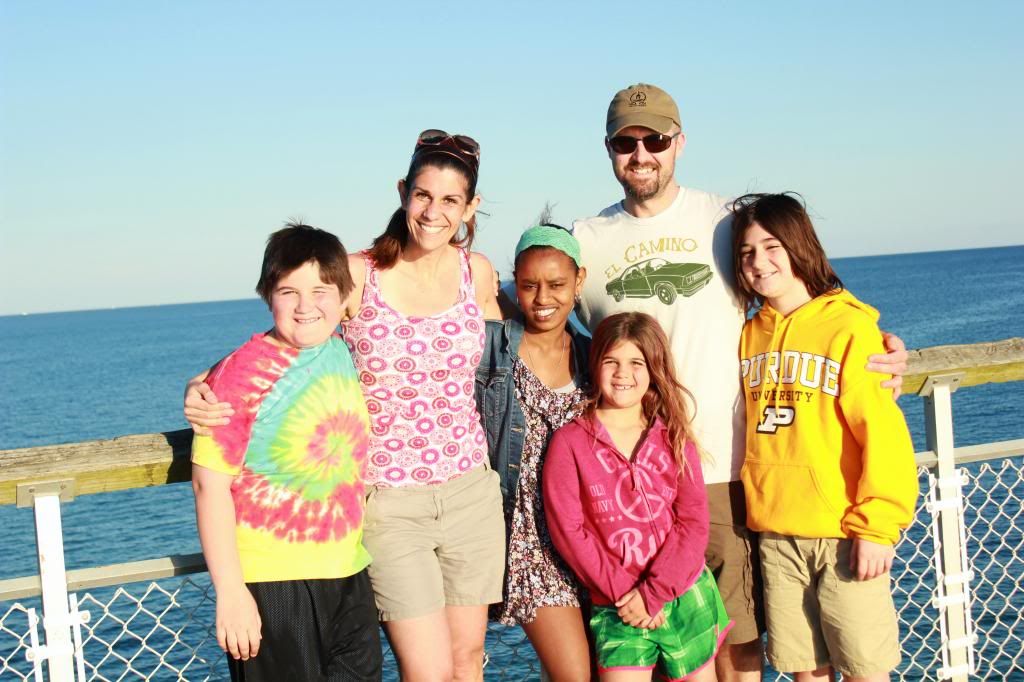 That about sums these two yahoos up quite nicely.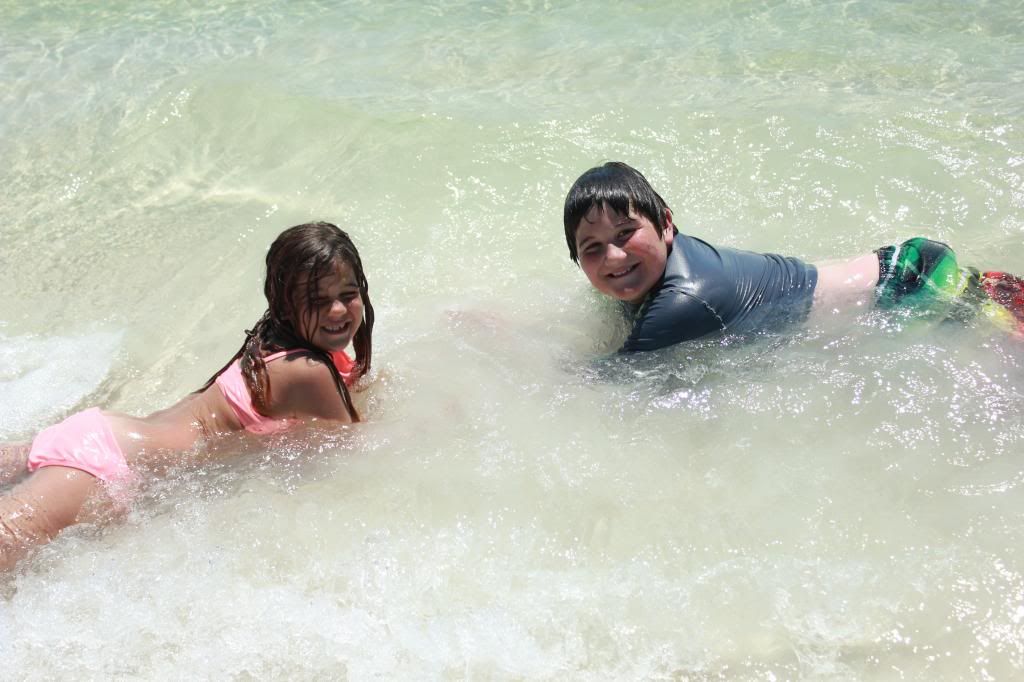 Love this one of my boy.